I snagged the following from the Featured Inventory last week:
"Custom Hunter"
Blade Length - 3 3/4"
Handle Length - 4 1/2"
Handle Material - Black Micarta
Thickness - .135"
Steel - D2
Since there were two more posted on the Featured Inventory this week I thought I post a few comparison pic's illustrating the difference between this pattern and the K2 General Purpose it closely resembles in case someone is interested and more become available.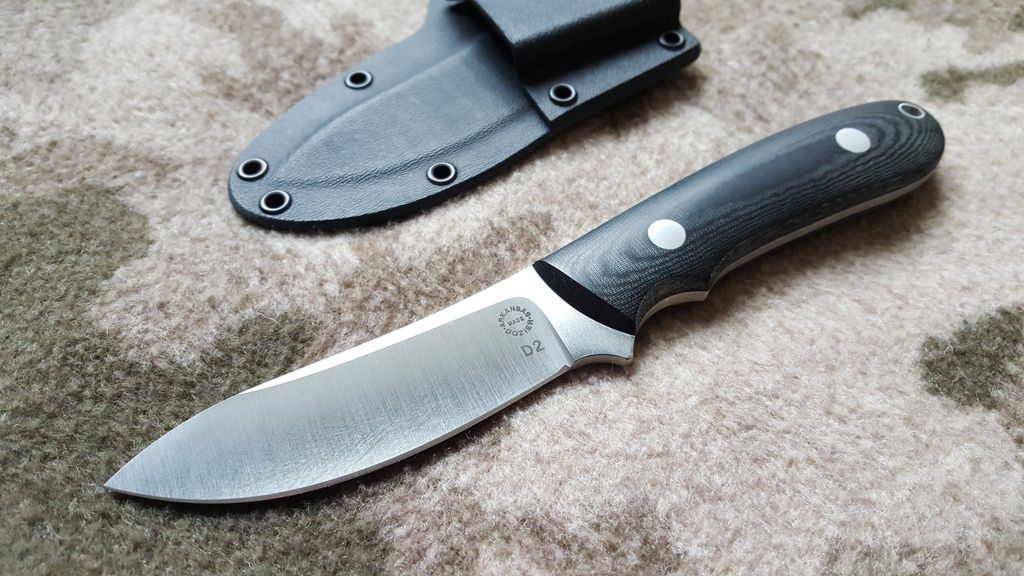 Top to bottom: General Purpose, Custom Hunter, Yukon Pro Skinner
Both the blade and handle on the Custom are slightly (approximately 1/4" each, 1/2" overall) longer than the K2 and the cutting edge is a continuous arc along a slightly thinner and higher hollow ground blade. The pattern has great balance and my example has Daniel's usual amazing fit and finish.
This is a great blade!
Z